Nvidia CMP HX Series Mining Card
You may have seen this page HERE, which shows details of the new Nvidia CMP (Crypto Mining Processors) HX Series cards. Rumor had it that they were going to be more expensive, have a limited warranty and limited resale. This all seems about right. There are no ports to connect a display and the one I received didn't even have a box! Talk about basic. So what are they like for mining? Let's find out.
The card I got hold of is a Geforce Nvidia CMP 30HX. I connected the single card to my test rig and tried to tweak it for maximum hash rate and then maximum efficiency. I looked at the card in Windows 10 and also Nice Hash and Hive OS. These are the results.
GPU-Z Doesn't know what this is!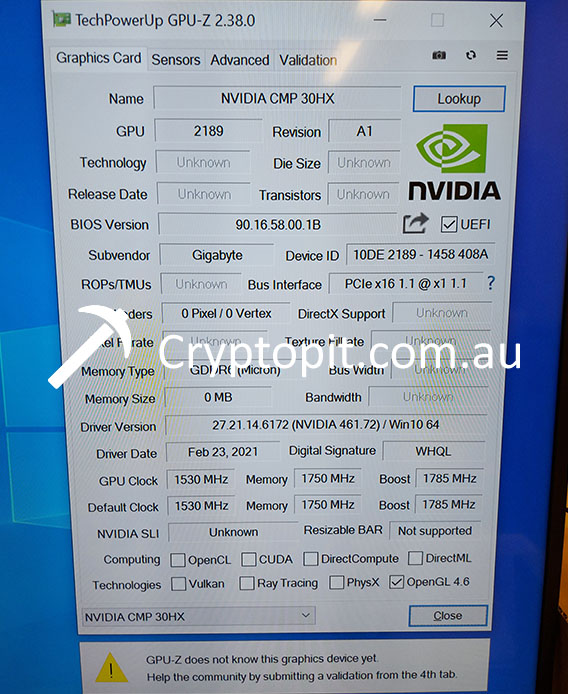 Nice Hash Excavator on Windows 10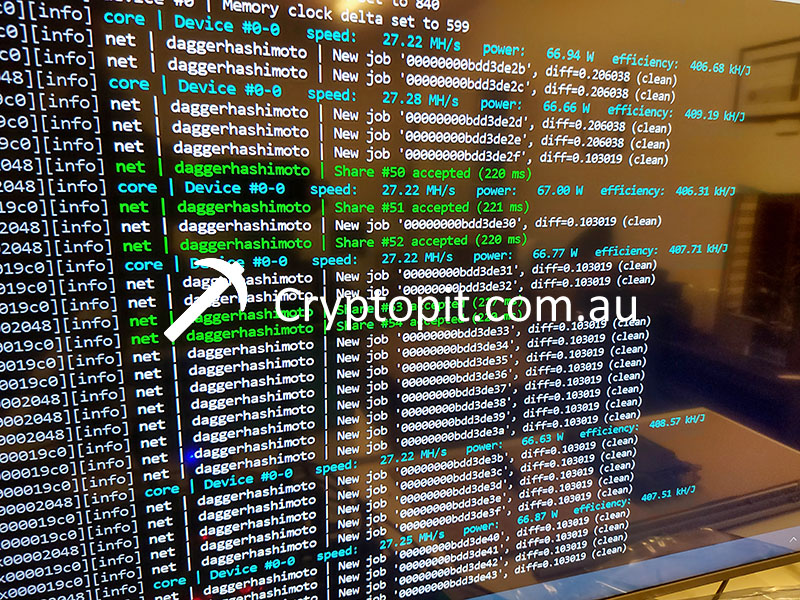 Operating System
Notes
Ethash
Power
Windows 10
Fully Recognised
27.41 MH/s
27.25 MH/s
30.74 MH/s
105w
67w
117w
Hive OS (0.6-203@210403)
Partially Recognised, couldn't overclock
27.48 MH/s

Unknown
Nice Hash (1.2.8)
Not Recognised
0 MH/s

Unknown
The Verdict : These look like a viable alternate. Slightly more expensive ($800 May 2021) than a gaming card with similar performance, but the ability to reduce the power consumption down to 67w makes this good for mining efficiency. Hopefully the Linux operating systems will upgrade their driver packages to enable full support on those platforms. It will be interesting to see what sort of performance these get with other algorithms. If the availability of these increases the price may reduce as I don't think they're going to move very quickly initially, there are still better options out there.
Next : Nice Hash OS vs Hive OS