Crypto Pit Pty Ltd is a company based in Perth, Western Australia that mined GPU mineable cryptocurrency such as Ethereum (or Ether), Zcash and Bitcoin Gold. We made our own cryptocurrecny mining rigs. We also sold cryptocurrency mining rigs. Our mining operation ceased in 2018. Now we provide cryptocurrency consulting services and GPU mining rig sales. If none of that makes sense to you, but you desperately want it to Please Read On!
Ok so there are these things called cryptocurrencies, you've probably heard of Bitcoin, which was the first, but do you understand how they work and how they are created? You may or may not have heard of all the other cryptocurrencies, collectively called Altcoins. Check here for a list of the top 100 cryptocurrencies by Market Capitalisation. Cryptocurrency Market Caps....
So, the first cryptocurrency was Bitcoin. It was launched by an anonymous individual or group going by the name Satoshi Nakamoto. It was just after the 2008 Financial Crisis and Bitcoin officially launched in January 2009. Satoshi Nakamoto.... This is where the adventure started and those early adopters of Bitcoin who held onto some for several years are now probably multimillionaires! Read on to learn more.

What is Cryptocurrency
Short Answer : Magic Internet Money that isn't really money.
This is the term given to blockchain based digital assets, sometimes called virtual currencies or digital currencies. They can be exchanged for real currency at numerous exchanges around the world and can be transferred electronically between individuals without the need for a middleman.

I don't believe most cryptocurrencies are actually currencies in the dictionary definition of the word. The larger cryptocurrencies are more like a store of wealth and to use them properly you must transfer them into real currency to buy your shopping, pay your bills and make everyday purchases. I'm sure there are numerous cryptocurrencies out there that are aiming to change this, but if you take Bitcoin, it is more like gold than a currency. The Australian Tax Office has a similar opinion and you need to treat cryptocurrency transactions like a non-cash asset, i.e. you may need to pay CGT on disposals where you make a gain and you need to pay income tax as though you are engaging in barter transactions.

Money Smart on Cryptocurrencies...
ASIC on Digital Transformation...
ATO on Cryptocurrencies...
Jeffrey Dorfman on Bitcoin Not a Currency...

What is the Blockchain
Short Answer : A fancy excel spreadsheet of transactions that everybody has a copy of and no one can change.
The Blockchain is a distributed set of records relating to transactions for the given cryptocurrency. Transactions are grouped into blocks and these blocks have a sequential order and are linked to one another like a chain. The Blockchain is the mechanism that secures cryptocurrencies and provides a reliable means to transfer them between individuals. It contains all the transactional records ever made for the currency and is distributed many many times across computers and servers all over the world. Transactions are verified by miners and added to the blockchain. Typically, when new blocks are created the miner who found the block is rewarded with a certain amount of the cryptocurrency. This is generally how cryptocurrency is created and why people mine cryptocurrency.

You can explore the blockchain of most cryptocurrencies and see which transactions are in which blocks, when the blocks were found and who found the block.

A Random Bitcoin Block (#500199) on Blockchain.info...
A Random Ethereum Block (4762988) on Etherscan.io...
CSIRO on Blockchain...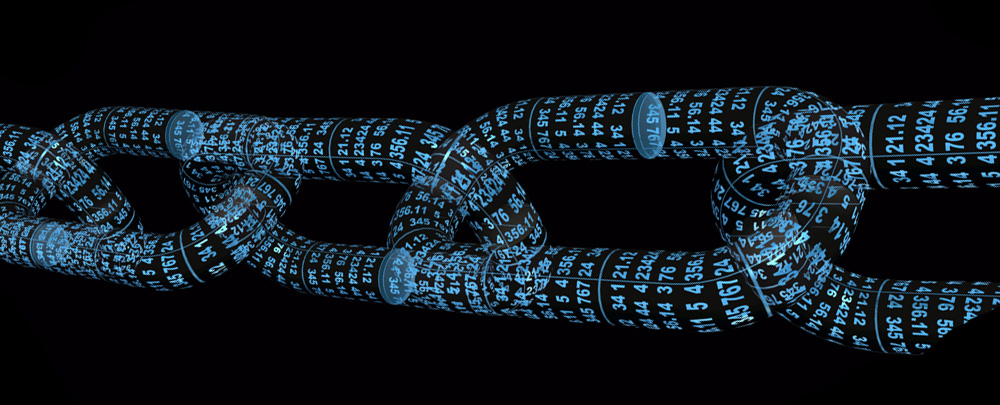 What's so good about Cryptocurrencies
Short Answer : Generally they aren't controlled by governments or large corporates.
The appeal of cryptocurrencies is often that they aren't backed by anything, they aren't controlled by any one country and are immune to the wills of governments and large corporates. This isn't true for all cryptocurrencies but is true for the major cryptocurrencies. Their prices are generally set by supply and demand and the level of speculation about the future. Perhaps the large holders of a cryptocurrency can influence the price by selling down large volumes and anyone with enough cash and the desire can buy large volumes, but there isn't a way to artificially affect the price from outside. Perhaps through regulation and media perception the price may be affected, but this isn't always the case.

Other good things about cryptocurrencies are, generally;
There is no middleman in the transaction except the miners who secure the blockchain.
The transaction fees are a fraction of those for electronically transferring real currency.
The market is never closed, want to buy something in another country at 2am Sunday morning? No problems!
Cross border transactions are as seamless as local transactions.
A high level of hacker scrutiny has proven well designed blockchains are secure.
Some cryptocurrencies provide anonymity so no one can track your activities.
One point of contention is that the miners who verify transactions can decide which transactions are included in which blocks, therefore have a certain amount of control of the blockchain. This is generally fine if there are many small miners, but if there are only a few big miners or mining pools and they collude, there is the risk they could censor certain transactions. This is one reason some cryptocurrencies use different hashing algorithms and why some cryptocurrencies fork to create a new one. e.g. Bitcoin has forked into Bitcoin Cash - after disputes over block size and transaction times and into Bitcoin Gold - which changed the hashing algorithm to level the playing field.

Business Insider Australia on Bitcoin Forks...
Bitcoin Gold Website...
Coindesk on Blockchain Immutability & China...

What's so good about the Blockchain
Short Answer : It's freaking awesome sauce and anyone who keeps records or transactions for a fee is about to be usurped.
Because a blockchain can be decentralised, secure, public, perhaps anonymous, always available, immune to hackers, and very very cheap to operate. It is here to stay. It has heaps of potential real world uses like keeping medical records, trading electricity, trading stocks, transacting on property, breeding virtual cats or just about anything! The blockchain is the underlying concept behind every single ICO, which is an initial coin offering.

I'm quite excited about the blockchain as a concept and it is getting rapid adoption amongst governments, big businesses and traditional property and share registrars. They see the potential and the power of the blockchain and I think we'll be seeing more and more industry's switching to use blockchain based transactions. To differentiate themselves from cryptocurrencies, some organisations choose to call their blockchain "Distributed Ledger Technology" (DLT). But it's essentially the same thing using different semantics. It's important to note each cryptocurrency uses a separate independent blockchain and they generally don't interact with each other with the exception of forking. Each blockchain can have different rules of engagement and rules for operation. This is a large part of why there are so many cryptocurrencies because people come up with different ideas on how a blockchain should operate or a way to add a different feature to a blockchain to improve it or meet the new desires of users'.

NASDAQ on Blockchain Experimentation...
ASX on Switch from Chess to DLT...
LSE on Blockchain Tests...
Coindesk on Blockchain for Land Registry...
Collect, Breed & Trade Digital Cats on Cryptokitties.co...
Scott Morrison on Blockchain Standards...
Austrade's Blockchain Misson...
Power Ledger on P2P Power Trading...
Blockchain Association of Australia...
University of Sydney's Blockchain...
What is Bitcoin
Short Answer : Something you need when hackers encrypt your files.
Bitcoin was the first cryptocurrency and started trading in 2009/2010 for around AUD $0.20 each. Today bitcoin is Click Here. You can buy things online with bitcoin and some bricks and mortar businesses do accept bitcoin. But few of these places will actually hold bitcoin and instead convert it immediately to protect themselves from the high amount of volatility in the bitcoin market. Bitcoin is popular amongst people who don't want to be tracked. This means it is popular amongst people who wish to trade in illicit substances or illegal activities. It has also spawned a new type of virus called ransomware. A virus will encrypt all your important files and hold them to ransom until you send a certain amount of bitcoin to a specific address. This is often newcomers first encounter with bitcoin and obviously it's not positive!

Bitcoin like many other cryptocurrencies is stored in something called a wallet. A wallet is a digital file with numerous addresses. A bitcoin address is a 26-35 digit alphanumeric string starting with a 1 or a 3. Each address can be used multiple times, but to protect your anonymity as all transaction records are public you should generate a new address for every transaction. The bitcoin will still come to the same wallet and your wallet software will handle the address generation for you. Wallets are secured with private keys that are required for bitcoin to be sent from the wallet. They are secret numbers stored inside your wallet and linked to all addresses generated for the wallet. Your wallet may be stored online, on your hard drive of your computer or on your phone, or on a USB drive as a Hardware Wallet. All of these mediums have their advantages and disadvantages. But if you lose the device and don't have a backup, or someone hacks into your device and gets your keys, your bitcoin is as good as gone.

You can buy bitcoin from many places now, probably even your neighbour! Some of the more popular places for Australians to buy bitcoin online are below. Most of them use PoliPay, which is disconcerting as you have to put your internet banking details into a site which isn't your bank, but it is legitimate.

Buy Bitcoin in AUD on Coinspot...
Buy Bitcoin in AUD on Bit Trade Australia...
Buy Bitcoin in AUD on BTC Markets...
Buy Bitcoin in AUD on Coinbase...
Buy Bitcoin in AUD on Coinjar...
How is bitcoin created
Short Answer : By people doing maths puzzles where the climate is cool and power is cheap.
Bitcoin is created when a block is found. The miner who solves the mathematical puzzle that leads to finding the next block first gets rewarded with bitcoin. This is why people mine bitcoin. Your mining equipment's speed at solving the random cryptographic problems needed to verify transactions and create blocks is called its hash power or hash rate. The more hash power you have the more chance you will have of finding the block first. It isn't very profitable to mine bitcoin on your own unless you have spent a considerable amount of money on mining equipment, in the hundreds of thousands of dollars, so people join mining pools. Mining pools gather everyone who is connected to the pool together and direct their combined hash power to solving blocks together. Each contributor is rewarded with a portion of bitcoin that corresponds with the amount of work they contributed to the pool in finding the block.

The miner or more likely mining pool that finds a block is also rewarded with all the transaction feeds from the transactions included in the block. Mining bitcoin can be particularly profitable and when the price of bitcoin is up there is generally a worldwide shortage of the specialised mining equipment called ASIC Miners. Bitcoin uses an algorithm that is well suited to very specifically designed processors. General purpose CPUs, GPUs and FGPAs can no longer keep up with ASIC chips which are developed in R&D labs by companies wanting to produce specialised bitcoin mining hardware. In the early days when the difficulty and hash power was low it was possible to mine bitcoin with general purpose computer equipment but now it is a very specialised game. To balance the speed at which bitcoins are created and to compensate for the ever-growing amount of hash power the bitcoin network periodically adjusts the difficulty of the mathematic puzzles the miners complete to solve blocks. There will only ever be approximately 21 Million bitcoins created based on the design of the bitcoin blockchain.

Google Images of Bitcoin Mining Farms...
Bitcoin Wiki FAQ...
Bitmain Antminer Equipment...
Bitcoin Mining Pools & Associated Hash Power...
Bitcoin.com Wallet & Info...
Bitcoin Hash Rate vs Difficulty...
What is Ethereum
Short Answer : Bitcoin 2.0, which is actually useful for everyone not just criminals.
The Ethereum blockchain is a blockchain network similar to bitcoin's but with a few key differences. Ethereum is the name of the blockchain and the actual coin used to pay for transactions and send around the blockchain is called Ether. The Ethereum blockchain has the ability to do a lot more than just record transactions. It includes a basic programming language, called Solidity, which allows anyone to insert code and logic that will be permanently stored on the blockchain and is processed by the miners on the network. These pieces of code are called smart contracts. You can also use these smart contracts to create your own cryptocurrency by generating ERC20/223 tokens, which is now all the rage and is the underlying mechanism which many Initial Coin Offerings (ICOs) work on. This opens up the possibility to use the Ethereum blockchain for a great deal, without creating your own blockchain.

Difference from Bitcoin;
Ethereum is made for processing smart contracts
Ethereum wallets have one address
Everyone can see how much Ether your Ethereum address has
Ethereum can be used to create other cryptocurrencies
Ethereum uses miners with general purpose computing power
Ethereum.org Website...
Create Your Own ERC20 Token...
List of ERC20 Tokens...
Buy Ether in AUD on Coinspot...
Buy Ether in AUD on Coinbase...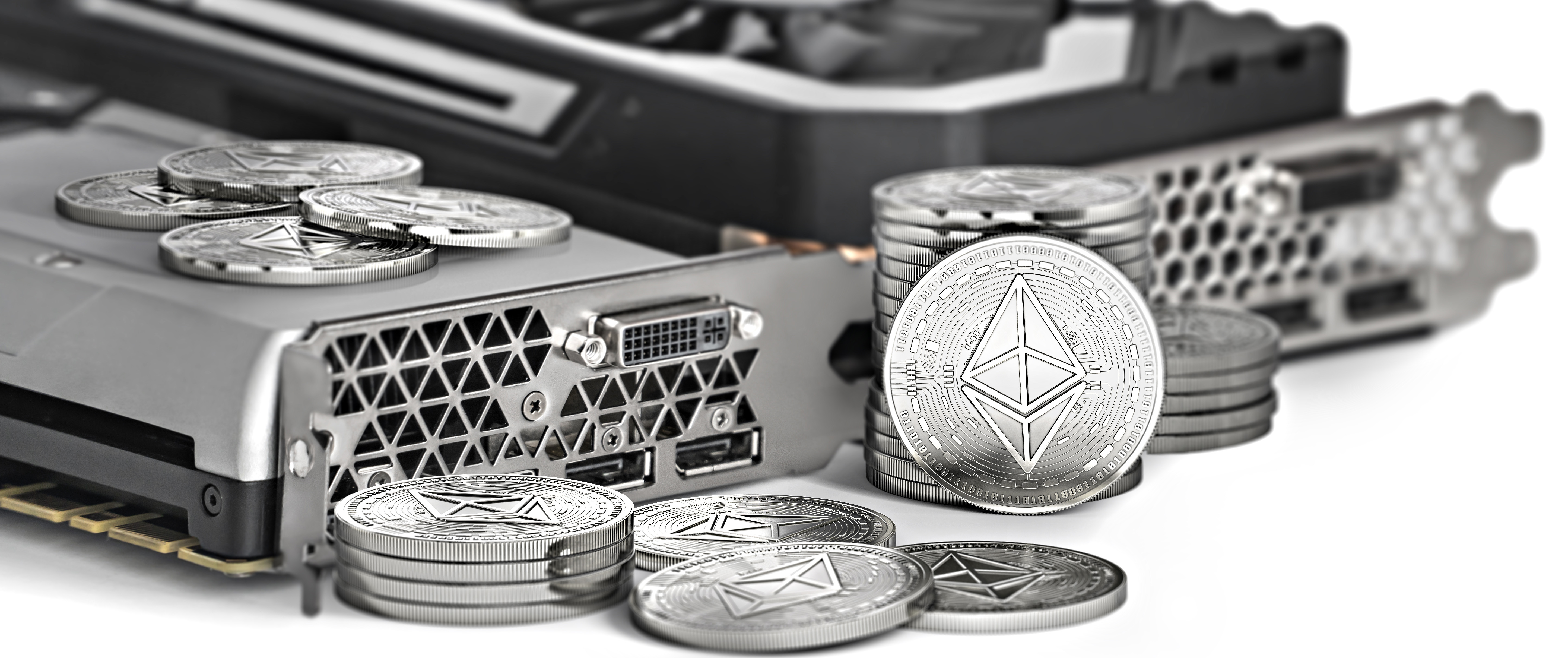 How is ether created
Short Answer : By people and companies like Crypto Pit Pty Ltd.
Here at Crypto Pit Pty Ltd we like Ethereum. We like that it has huge potential and isn't just a store of wealth for speculating. Ether miners complete mathematic puzzles to process transactions and run smart contract code on the Ethereum network. Currently there is no specialised mining hardware on the market for Ether mining (November 2017). So, the best way to mine Ether is with a Graphics Processing Unit (GPU). These are many times faster than a CPU. To create a faster chip to mine Ether, you'd be creating a better GPU or CPU and you'd be better off selling this hardware for general purpose computing, not mining cryptocurrencies. Ether is currently in a state where transactions are verified on a consensus based on Proof of Work, there are plans to change this consensus to a Proof of Stake. This is a complex area which you don't need to fully understand but the basic result is mining Ether will be less profitable, as there will be no block rewards, just transaction fees, but the Ethereum network will be more efficient.

Proof of Work vs Proof of Stake...
Ethereum Mining Calculator...
Ethermine Mining Pool Stats...
Google Images of GPU Mining Farms...
What is a Wallet
Short Answer : Like what you put in your pocket, but instead it's a digital file on a device.
A wallet is a digital file stored somewhere, which contains private keys to send the currency associated with its address or addresses. You must keep the part of your wallet with the private keys secure and backed-up. You can usually do this by keeping a copy of the digital file on another device or keeping the private keys safe on paper or in a secure file. Typically, wallets are encrypted with a password to stop anyone who gets hold of the file from spending coins. Some cryptocurrencies will have different wallet workings but the general principle is the same. cryptocurrencies that are created on the Ethereum network as ERC20/223 Tokens will generally not have their own wallet. Instead they will be associated with an Ethereum wallet address.

There is a bit of risk with online wallets as you are entrusting the security of the wallet files to a third party. I learnt this lesson the hard way , I had 10.5 bitcoins stored with MtGOX who got hacked in 2014 and lost 850,00 coins or about 7% of the bitcoin market cap. At the time of the heist the coins were valued at USD $472 million. Today they'd be worth Click Here if You Dare.... So, the key point is don't keep your coins on an exchange, there have been numerous breaches since MtGOX. Once you have finished buying or selling on the exchange you should transfer the coins you wish to hold for more than a few days out to another wallet you control. There are some online wallets that are ok, and they keep the private keys for the wallets offline in cold storage so any electronic breach wouldn't expose the codes necessary to transfer coins out of the wallets. But, better be safe than a creditor waiting for your money back, 4 years later like me.

The My Ethereum Wallet Website is a bit different in that it will generate an Ethereum wallet for you and the private keys are generated on the client side, or browser side of the transaction. They don't store your keys but enable you to interact with your wallet to send coins if you enter your private key info when you come back. You need to be sure you are on the right website when you come back (https://www.myetherwallet.com/), as there are numerous phishing scams based on this website and if you upload your private key info to a malicious website, your Ether is dust.
Bitcoin Wallet Choices... Ethereum Wallet Holding ERC20 POWR Tokens... MtGOX Wikipedia Article...
My Ethereum Wallet Website...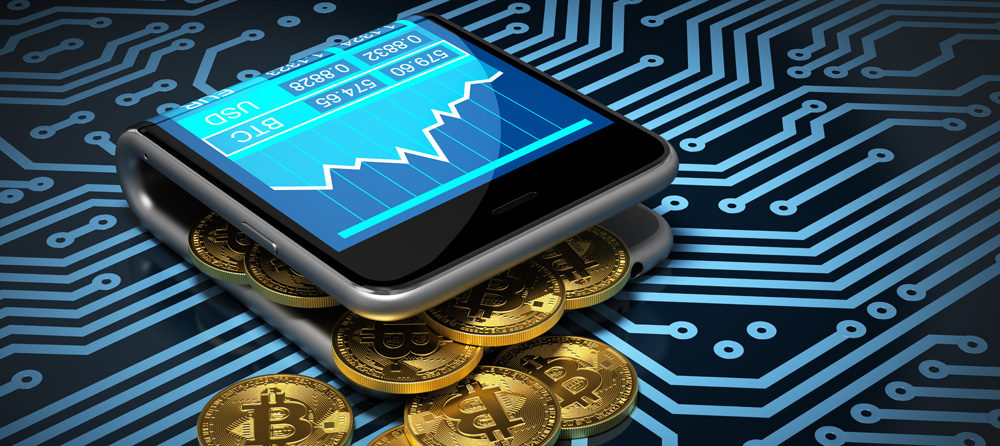 What is a Fork
Short Answer : When cryptocurrency developers have a spat, they settle their differences by parting ways.
A fork is when the base code of a cryptocurrency is changed. This creates two versions, the old one and the new one. Let's use the Bitcoin Cash fork as an example. This created a new blockchain that split from the main bitcoin blockchain at a certain block. The confusing thing is that when it forked the exact same amount of bitcoin cash was created, as there was bitcoin. The price for bitcoin cash was a fraction of bitcoin but essentially value was created out of thin air. A lot of people have a problem with this, but it isn't much different to a cryptocurrency spiking in value 100% for no reason, which is not uncommon.

Cryptocurrencies generally have a team of developers who maintain the blockchain ecosystem for everyone's benefits. Typcially they are volunteers and all their code is open source and only incorporated by consensus. The exception is with companies who participate in ICOs, who typically raise money to build the ecosystem and to eventually run a profitable enterprise. This is why there are thousands of ICOs but about 10 bitcoin developers. Forks occur when the community supporting and contributing to the cryptocurrency disagree on something and want to get a divorce.
What is a ICO
Short Answer : A way to raise money by selling imaginary internet money, no seriously this is true!
ICOs are another step riskier than general cryptocurrency trading. You pay for tokens or coins generally in either Bitcoin or Ether. And in exchange you receive early access to hold the currency for the blockchain that one day you will use or may be worth a lot more and you can sell profitably. Or perhaps the company will fail and you will lose you funds. When you participate in ICOs usually you get early access to token generation events where you get hold of the currency at a discount the earlier you get in. ICOs are all the range and we've had a cracker of an ICO right here in Perth, Western Australia with Power Ledger. Yes, I hold some POWR tokens!

Much like an IPO on a stock market plenty of money can be made but the game is different with ICOs as they are fairly new, complex and unregulated. A bunch of criminals can get away with millions of dollars if they are smart enough. But if they aren't criminals they will use your funds to develop the platform they are advertising. They will gather resources, complete testing, engage specialists, launch alpha and beta products and hopefully in the end they will develop their platform successfully and your tokens can be used. Or you can sell them anytime along the way as the price fluctuates based on speculation about the platform, the company or anything else. China banned ICOs, which probably won't affect you or me but it did affect cryptocurrency prices when the news came out. But there wasn't a lasting effect.

Money Smart on ICOs...
Forbes Article on Fraud ICO...
ICO Alert Website...
How to Create a Fake ICO...
Thanks for reading!
(November 2017)